Welcome to my photo album. I will have photos of different natures from my family,ratties and other pets. I hope you enjoy!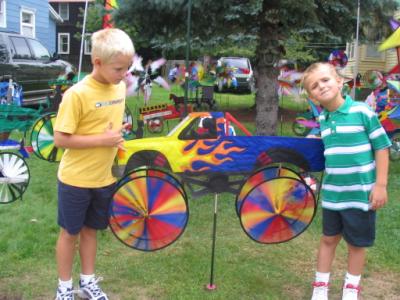 Monster truck lawn ornament
My two boys, Quintin(aka blondie LOL), 9 and Kobe 6. We were gawking at lawn ornaments in Old Forge. Such varieties but at $69.95 a pop..hmmm. I'll stick to pictures!